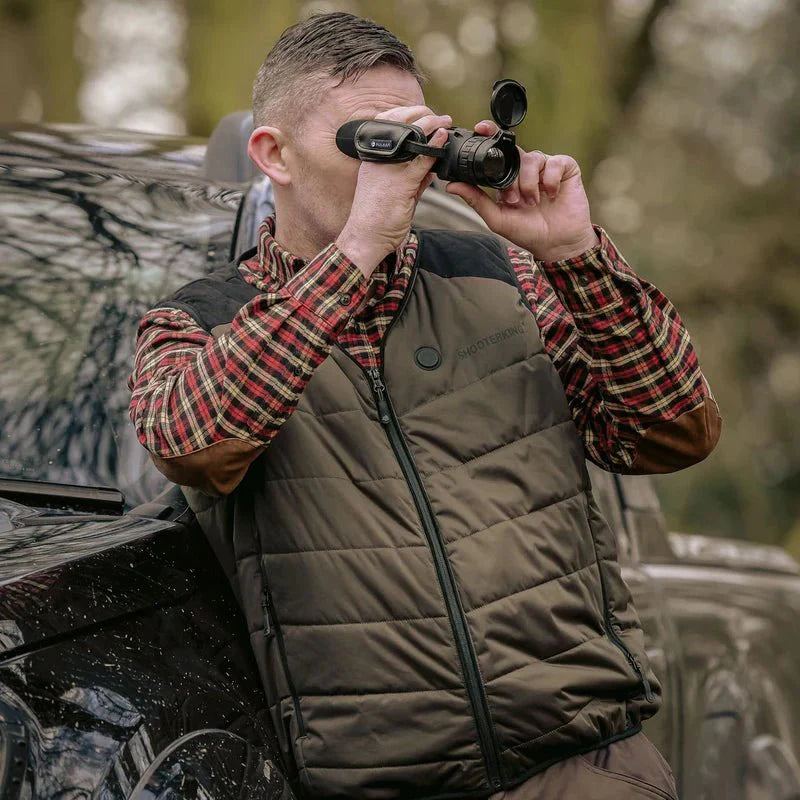 HEATED VESTS
THE HEATED VEST: IDEAL COMPANION FOR MOTORCYCLE TRIPS
Fight against freezing cold on a motorbike is a well-known challenge for experienced bikers. The heated vest then becomes an essential ally for two-wheel enthusiasts. Made with cutting-edge materials, this technological clothing offers comforting warmth from the start. Equipped with strategically placed heating systems, it maintains the heat of the biker, even during freezing winter walks. It fits perfectly under a motorcycle dress, offering a discreet solution against intense cold.
It is essential to prolong the motorcycle season while ensuring optimal comfort. It allows the bikers to concentrate on the essential: the road and the freedom it offers, while being protected from cold of winter. The motorcycle heated vest is not a simple heated clothing, it is an essential companion for those who refuse to put away their moto during the colder months. Nothing beats the feeling of riding in all seasons, and the heated vest reinforces this experience, making it more pleasant and reassuring.
USING A HEATED VEST FOR HUNTING
For the passionate hunters, the success of a hunting day often depends on their endurance and comfort. This is where the heated sleeveless down jacket becomes an essential ally for hunting enthusiasts in search of performance and well-being. Designed to withstand the most extreme conditions, it maintains a optimal body temperature, even by temps glacial, thanks to integrated heating technology that evenly distributes heat throughout the body. This innovation eliminates shivering and muscle rigidity that can compromise crucial moments of chase.
Discretion is a key advantage of heated vest for hunters. Lightweight and adjustable, it can be easily worn under a hunting jacket without hindering mobility. Most models are powered by rechargeable batteries, offering sufficient autonomy for full day of hunting. Investing in this accessory can make the difference between hunting day memorable and a difficult experience. For the determined hunters, staying warm and focused is a key success factor, and the heated vest is the ideal tool to achieve this goal. We strongly recommend it to you. camouflage heated vest.
OPT FOR A BATTERY WITH YOUR HEATED SLEEVELESS DOWN JACKET
The heated sleeveless down jacket uses resistors to generate heat when activated. These heaters are integrated into the lining of the vest and diffuse heat evenly and gently. They offer several operating modes to adjust the temperature according to your needs and external conditions. Discover our must-have now black heated vest.
MEN'S HEATED VEST
THE vests men's heaters are manufactured for their great resistance and optimal comfort. Among our colors available, we have the blue heated vest.
WOMEN'S HEATED VEST
THE vests women's heaters are renowned for their elegance and thermal comfort. Their cut is identical to the men's heated vest. Among our colors available, we have the red heated vest.
If you are interested in heated vests, we are sure that our collection of heated coats will also interest you.