The heated down jacket, it's the clothing that comes to our rescue when it's really cold. Thanks to a warmth that envelops the upper part of our body, we feel ready to face winter temperatures! In this blog we will see how does a heated jacket work.
Thanks to these detailed explanations, as well as an update on the recharging method and safety, this down jacket will no longer have any secrets for you!
What is a heated jacket?
The heated down jacket, it's an improved down jacket!
While the classic version simply retains the heat produced by the body, the heated version generates its own heat! It is therefore even more pleasant to wear and helps combat freezing temperatures more effectively. It helps keep you warm!
It is also used in many situations :
When working outdoors.
When it's cold.
When practicing a sporting or leisure activity outdoors in the cold, such as skiing or snowshoeing.
When you are very cold and a double sweater is no longer enough!
Fall for the black heated down jacket right now !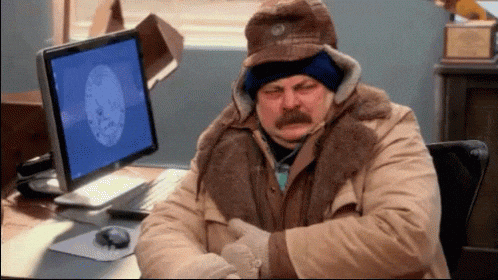 But although we are talking about a down jacket, we should not imagine the big bulky coat in which we are not necessarily free to move.
Here are some benefits of using our red heated jacket : 
looks like a winter coat.
can be as thin as a classic jacket.
can even be chosen sleeveless to be worn under a coat!
How does a heated jacket work?
It's quite simple: heated down jacket works thanks to a system of resistors responsible for heating the jacket !
A bit like a radiator, these resistors, once powered, emit constant and homogeneous heat. To counter the feeling of cold, they are placed in strategic areas. In fact, the entire down jacket is not covered with these resistances, only very specific areas are. But because these areas are carefully selected and the fabric has heat-distributing fibers, they manage to keep you warm.
All the heated down jackets do not have the same number of resistors, but generally, here are the areas above which the resistors are placed:
At the level of the lower back and kidneys,
At the level of the stomach and chest,
At the neck and nape level.
The external battery for a heated jacket
And heated vest obviously does not heat up all the time: like an electrical appliance, it is possible to start and stop it as you wish!
It is rather practical if you do not feel the need to be constantly warmed, especially if you do not have to face the cold and negative temperatures continuously for several hours in a row.
To activate the warmth of the down jacket, it's also very simple: just press a button.
Once again, as with any device emitting heat, you must give the resistances time to heat up: the down jacket is never instantly hot. She puts on average 5 minutes so that you start to feel the heat inside the jacket.
The vast majority of heated jackets also allow those who wear them to choose the temperature you feel. It is not possible to choose a temperature to the nearest degree, but using 3 settings, in general, all possibilities are covered:
Gentle heat, 25°C
Classic heat, 35°C
High heat, 45°C
The temperature is adjusted using a button, like the on and off button, which is located on the outside of the jacket. It is accompanied by a LED light which acts as an indicator:
🔵 Blue indicates light heat.
⚪️ White indicates classic warmth.
🔴 Red indicates high heat.
How to recharge your heated jacket?
As we have just seen, our heated clothing operate thanks to an electrical system of heating resistors. It is therefore necessary bring energy to these resistors so that they can heat up!
Obviously, there is no need to stay near an outlet and plug in the down jacket to benefit from this warmth: it works thanks to our external battery for heated jacket.
To recharge a heated clothing, it is very simple :
👉 You disconnect the battery from the down jacket.
👉 You put it to recharge, whether on the dedicated charger, a PC, or a wall outlet with USB port.
👉 You then reconnect the battery to the down jacket.
Recharging the battery when it is empty or before a cold day is essential to be able to enjoy several hours of heating. In general, the heated jackets allow you to enjoy 8 hours of heat! Opt for our blue heated jacket.
It also depends on the heat setting (at full power, the battery drains faster), but it is always possible to carry a second external battery with you in order to continue enjoying the heat and make this pleasant moment last all day!
Is the heated down jacket dangerous?
Electric circuit requires, it is normal to ask questions and have certain concerns! The answer, however, is clear: a heated vest presents no danger! Discover now our magnificent red heated vest.
Although it has an electrical circuit, this circuit is not energized, and therefore there is no no risk of electrocution. In addition, the voltage of the batteries used for power supply is always low.
Moreover, even when the jacket is worn in the rain or snow, the danger is non-existent:
The exterior fabric of the waterproof down jacket.
The coils are not directly under the outer fabric but in the second layer, close to the skin!
This is absolutely not the same type of circuit that can be found in electrical devices. The proof is that a women's heated jacket can definitely be washed and that it therefore manages water perfectly.
There is no risk of being burned either! The temperatures that heated down jackets can reach are limited. And when we talk about 35°C or 45°C, these are temperatures designed to be bearable.
Discover our collection of heated jackets by clicking on the link!